Fastest growing freelancer skills
The ten fastest growing skills according to the Upwork skills index are all new entries.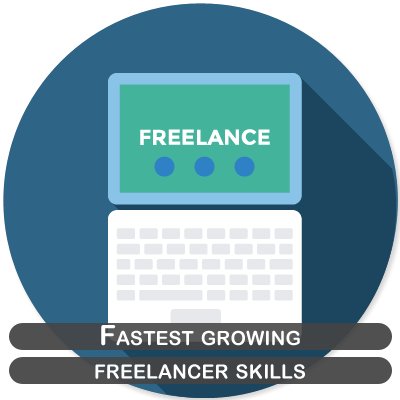 Fastest growing freelancer skills
Main titles
Technical skills are crucial in a freelance industry that emphasizes matching contracts according to skills.
The trend for freelance work includes services that manage and control content programmatically, public cloud services and infrastructure, artificial intelligence (AI), biotechnology, green tech and aerospace engineering, software development and mixed reality (MR), and user experience (for example, iPhone UI design and javascript frameworks).
"The World Economic Forum predicts that 35pc of the skills workers need will change by 2020. To fill these new, specialised jobs, companies are increasingly turning to the freelance workforce. Areas including artificial intelligence (AI), biotechnology, green tech and aerospace engineering, among many others, will continue to evolve, and it will be critical for freelancers to keep pace with the skills demand, regardless of industry." Rich Pearson, senior vice-president of marketing at Upwork freelance site.
Freelancers' awareness of the rapid evolution in the tech market has already begun to work in their favor.
"With 70pc of full-time freelancers participating in skills training in the past six months (versus only 49pc of full-time non-freelancers), businesses are increasingly turning to freelancers to access the skills they need when they need them." Rich Pearson.
Demand for blockchain skills have shown a steep decrease but have not disappeared completely.
"Demand for blockchain was still high in Q3, with more than 1,000 jobs posted on Upwork, and the skill grew 63pc year over year in terms of US freelancer billings." - Rich Pearson
The third fastest growing skill is molecular biology, and is surprising due to the fact that businesses usually seek technology and marketing freelance skills instead of scientific skills.
Source: siliconrepublic.com