Which experts make the best decisions?
Who makes the most accurate decisions in expert groups?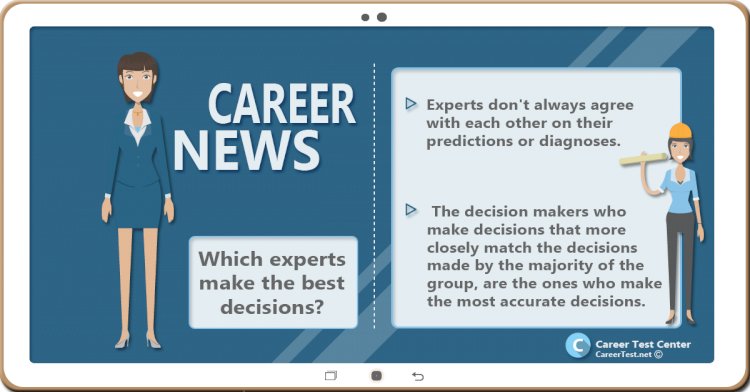 Experts and decision making
by mpib-berlin.mpg.de
Main titles
Experts don't always agree with each other on their predictions or diagnoses.
Research has identified a method for predicting which experts will make the most accurate predictions/diagnoses.
Sample predictions could be anything with substantial consequences, for example, interpretations of medical charts, meteorological forecasts or political outcomes.
"Providing that at least half of all decisions made within the group are correct—which is typically the case in expert groups—and that each person has made about 20 yes/no decisions, this method has proved to work very well," - Max Wolf.
The statistical method recommended by research does not take into account past or present decisions from experts when identifying the best decision-makers.
"It has been shown time and again that experts who are good in their field are good in a similar way, whereas poor performers are bad in very different ways. Working on the basis of this observation, we developed this new method and tested it in various areas" - Ralf Kurvers.
The new methodology is based on a single assumption: The decision makers who make decisions that more closely match the decisions made by the majority of the group, are the ones who make the most accurate decisions.
"We believe that the relationship between similarity and accuracy of decisions can be an effective tool for practice. The method can be used to improve collective and individual decision-making processes in medical diagnostics, environmental risk analyses, and the business world," - Stefan Herzog.
Source: mpib-berlin.mpg.de